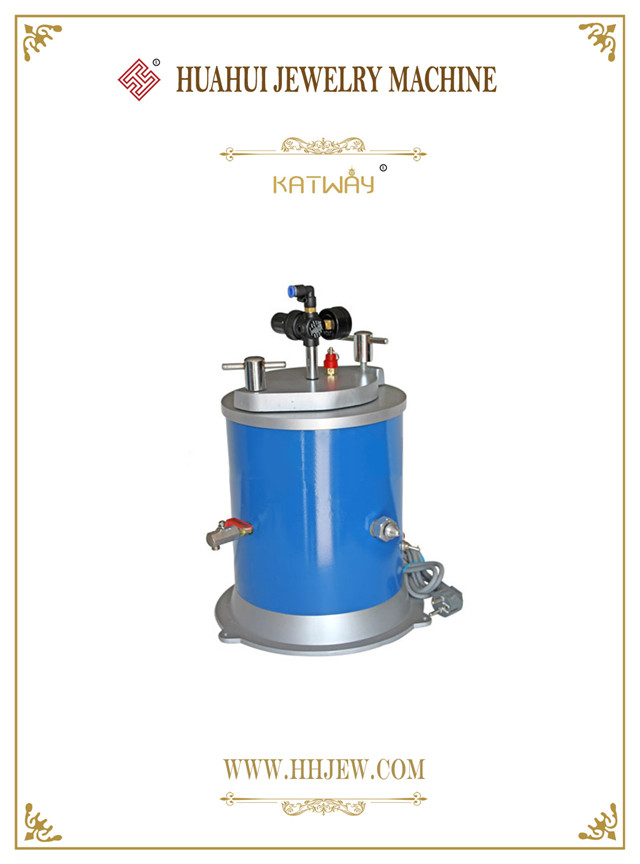 #HH-W10
Cylindervacuum wax injector
Description
Features:
Withgood performance for complicated workpiece
Innerwax pot made from special aluminum alloy material which is with good, fast andeven thermal conductivity, thus could inject wax around the temperature of 65celsius degree. Moreover, it is easily washed.
Thermostatused are high accuracy range 80C-100C
Operatingvoltage 220V/ AC/ Single phase.
Aluminumtank is provided for quick heating of wax.
Pressureregulator with safety valve.
Doublenozzle for wax injection.
Parameters:
Powersupply AC220V,50/60HZ, single phase Power 450VA
Maxcompressed air range 0.30-0.70MPa
Temperaturedisplay range 40-99.9
Settingtime range for vacuum 0-25 seconds
Settingtime range for wax injection 0.25 seconds
Settingtime range for warming the machine 0-99 hours
Waxcapacity 2.5KG
Temperatureprecision +/-0.1
AluminumCeramic-Mica Heating Element
WaxDrain Spigot
Doublesealed No-Leak Nozzle
LiquidFilled High Sensitive Thermostat, Insures Consistent Accurate Temperature
Optional:SecondNozzle
CLAApproved