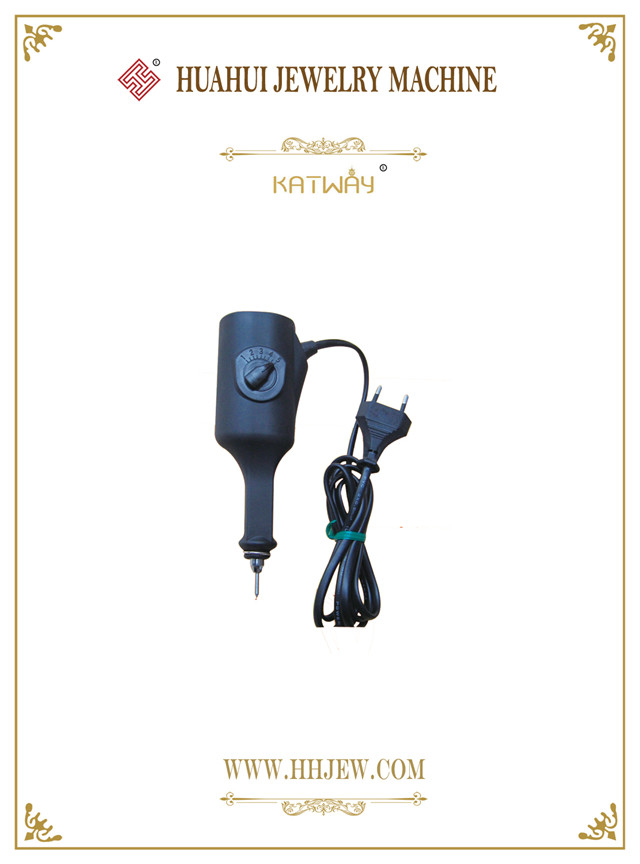 #HH-E02
ElectricEngraver
Description
Features:
100%High quality and Brand new.
Themodels use electric carving pen small and 220V power supply , with one handholding the same as writing carved on any surface metal, ceramic, glass,plastic and so on. A typical use of the product cycle frequency alternatingcurrent , the device generates a high -speed vibration driven hard metal drillbits, engraved with your individual security products in the signature on yourright !
Becauseit is a high-speed vibration, so these machines will be relatively loud voice ,Oh, before you buy must be mentally prepared .
Letteringpen has a small size, light weight , carved easy , fast, easy to carry , easyto use , marking the permanent preservation characteristics. It is widely usedon virtually all materials ofmetal, jade, glass, plastic, marble, carved woodand other surfaces
Productuse method:
Holdengraving pen, so chisel head tilted slightly moving sculpture in thematerial. You can adjust the gear, scale shades, a reasonableadjustment depending on the material.