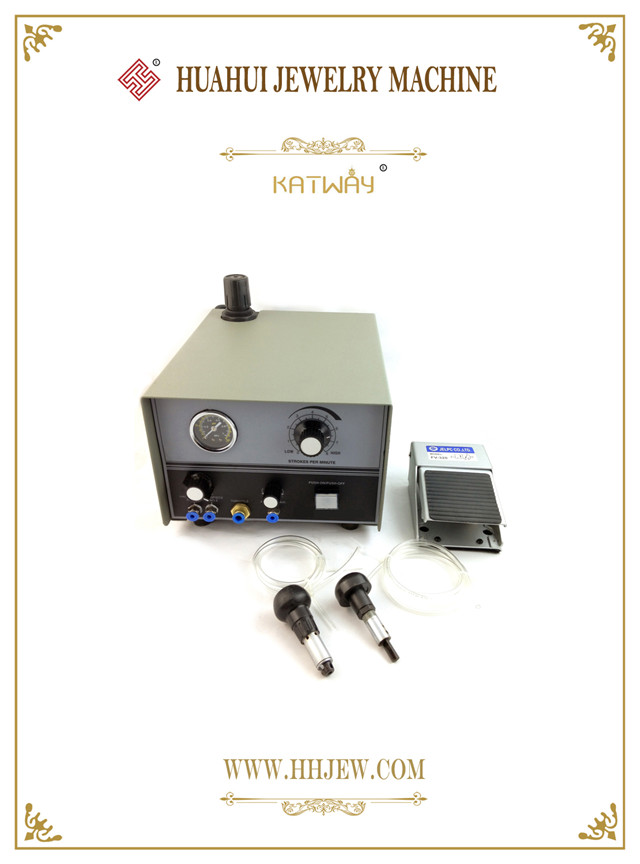 #HH-E04
GraverHelper
Description
Power:60W
AirPressure: 0~3kg/c
Graver Helper gives you several features for lessmoney. Graver Helper has variable speed of 100 to 4000 impacts per minute andconnects two impact and two rotary handpieces.
With a Graver Helper impact handpiece, you can raise beads and bright cutjewelry with 80% less effort than by hand. And, you can hammer set bezels andchannels without breaking stones. Graver Helper gives you enough power todeeply engrave gun and knife steel plus fine control for delicate work in goldand silver. In wood, you can easily carve even hardwoods across grain. And,there is power to quickly texture many materials in jewelry and artisticapplications. With an ultra high-speed rotary handpiece, it gives you dozens ofadditional opportunities for your work.
Specifications:
includes main unit, accessories: Handpieces 2PCS, FootControl 1PC, Cable 1PC.