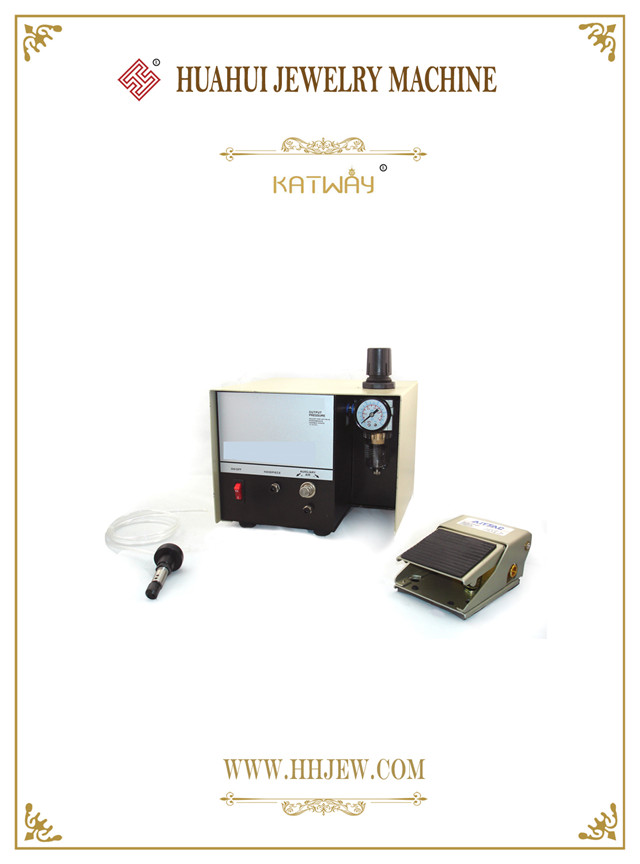 #HH-E03
GraverMate
Description
Graver Mate gives you several features for lessmoney. While both machines offer the same handpieces and foot control, thereare two differences. Graver Mate gives you 2000 impacts per minute and connectsone impact and one rotary handpiece. In comparison, Graver Mate has variablespeed of 400 to 4000 impacts per minute and connects two impact and one rotaryhandpiece.
dgdfgdfgdfgWith a Graver Mate impact handpiece, you canraise beads and bright cut jewelry with 80% less effort than by hand. And, you can hammerset bezels and channels without breaking stones. Graver Mate gives you enough power todeeply engrave gun and knife steel plus fine control for delicate work in gold and silver. Inwood, you can easily carve even hardwoods across grain. And, there is power to quicklytexture many materials in jewelry and artistic applications. With an ultra high-speed rotary handpiece, itgives you dozens of additional opportunities for your work.


Specifications:
includes main unit, foot pedal, four tools, instruction manual. Requirescompressed air 1.4 cfm at 45 psi minimum.