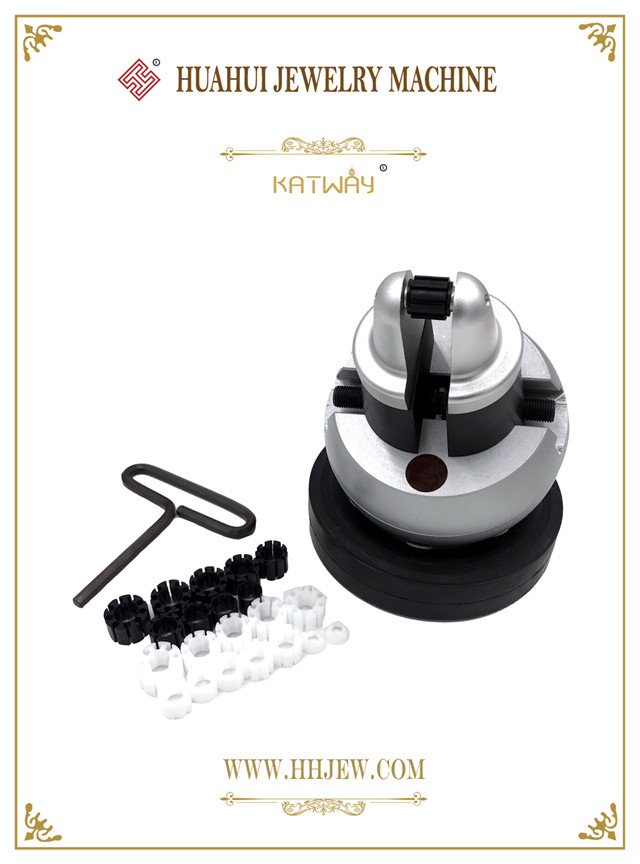 #HH-A03D
EngravingBlock - Standard with Ring holder set
Description
EngravingBlock - Standard
This vise is an economical choice that fills the need of manyengravers and craftsmen. With a double-ball bearing system for smooth rotationwithout wear or looseness, the Standard Block combines outstanding quality withvalue for workholding. Control the rotational resistance with an integratedrotational brake system. Machined from solid stainless steel with a satinfinish and black jaws to reduce glare and eye strain.
Includes upper jaw plates, 4 pins, base, 1 plastic hex key,and wrench.
Ringholder set
Includes20 pcs ring holders.