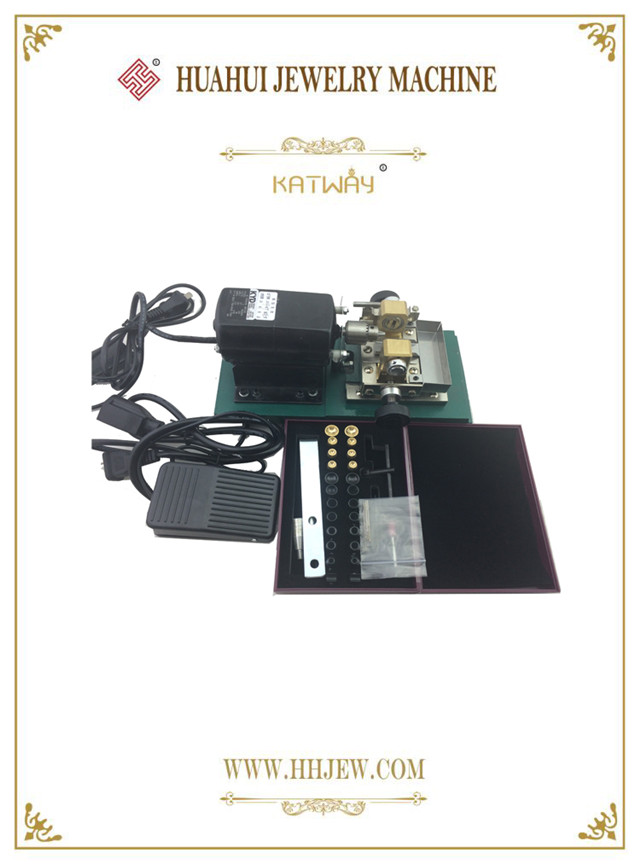 #HH-PT02
Pearl Drilling Machine

Description


Characteristics of Pearl drilling machine:
1. This machine can be used for accurate holing on pearls.
2. This machine is equipped with 9 sets of special collects, which is suitable to the pearls in round shape, olive shape and un-regular shapes or special shapes.
3. The collection of this machine is made from nylon, which is prevented pearl from being mingled with damaged and scar.
4. Can be made a hole on pearls of various specifications from 3-25mm (including fresh water pearl, seawater pearl, South Sea pearl, Tahiti black pearl, Pearl shell, coral and amber etc).
5. Fitted with 0.6-1.2 mm special steel drilling needle for holing pearl.
6. Holing depth can be regulated and adjustment.
7. Equipped with pedal switch-controlled motor, easy and highly efficient.


Holing collect key: 1 piece;
Grinding needle head: 1 piece;
2mm hexagonal wrench;
Special pearl holing steel bits and needles (0.6mm - 1.2mm): 7 pieces;
Pearl collect: 9 pairs;
Switch pedal: 1 piece;
User manual on drilling: 1 copy.
Packaging box size: 305*197*215cm.