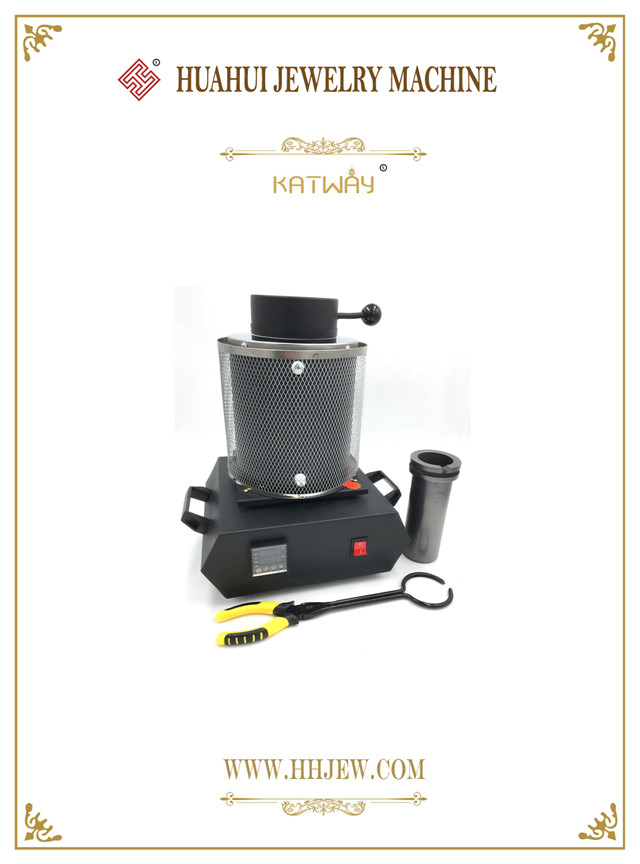 #HH-M02
Electric Melting Furnace

Description

For example:

Voltage:220V, 50/60HZ


40 minutes for 2kg gold.





Digital FURNACE (1KG, 2Kg, 3KG), Melting Gold, Silver, Etc


Capable of melting up to 1, 2, 3 kilo of gold.


This is specially designed and constructed for melting metals for casting and alloying.


This is BRAND NEW in the box and includes the Crucible and Crucibles Tongs.


LED display with touchpad digital read out allows precision temperature control.


Maximum temperature is 2000° F (1100° C).


Grooved graphite crucible is designed for easy removal from the furnace using specially designed crucible tongs.


You can melt Pure Silver & Gold or alloys such as Sterling silver, 14K Gold 18K gold up to pure.


Some of the Metals that can be melted with this Furnace : Aluminum, Copper, Gold, Lead, Silver, Sterling Silver, Tin & Zinc.


Insulated lid holds heat in and keeps oxygen out for a cleaner melt.


Power Supply AC : 220 ~240 volt.