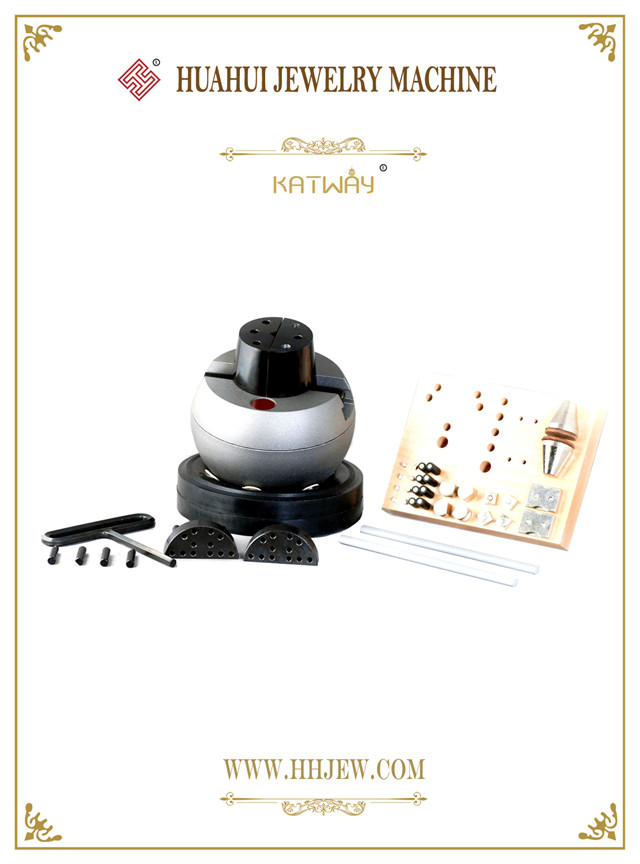 #HH-A03A
EngravingBlock - Standard with 30-Piece Attachment Set
Description
#EngravingBlock - Standard
This vise is an economical choice that fills the need of manyengravers and craftsmen. With a double-ball bearing system for smooth rotationwithout wear or looseness, the Standard Block combines outstanding quality withvalue for workholding. Control the rotational resistance with an integratedrotational brake system. Machined from solid stainless steel with a satinfinish and black jaws to reduce glare and eye strain.
Includes upper jaw plates, 4 pins, base, 1 plastic hex key,and wrench.
#30-PieceAttachment Set
Includes8 small pins, 4 flat square pins, 2 rectangular inset-curve pins, 4 thick roundinset pins, 8 rubber coated pins, and 2 leather-faced ring clamp pins in moldedbase. With a variety of pins that fit the upper jaw plates of every HUAHUIBlock, you can now instantly solve workholding problems and start workingsooner.